**
**In accordance with applicable regulations
Sold individually in the beverage department stores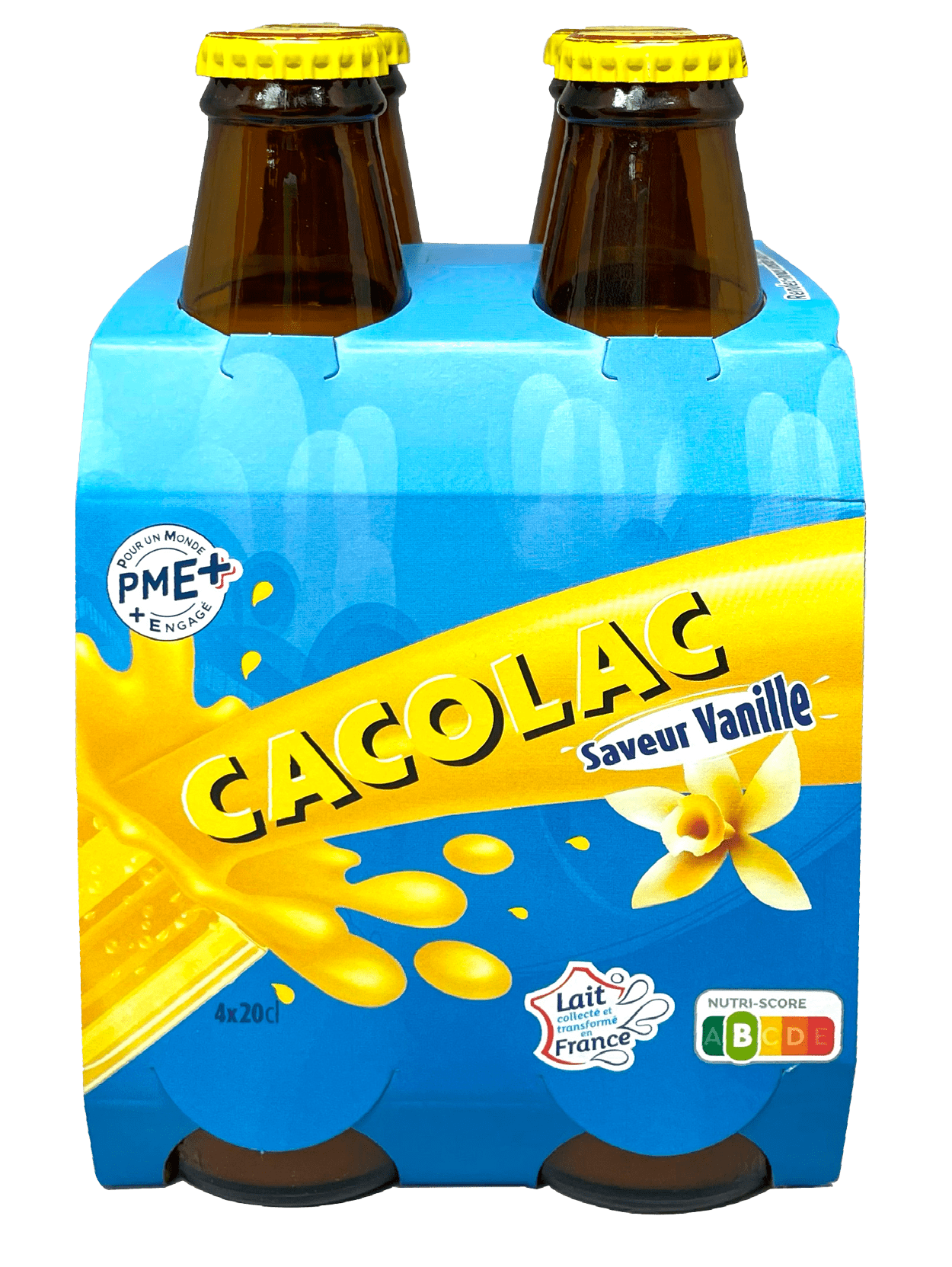 VANILLAC - Milk aromatised with Vanilla
(20 cl glass bottle)
The vanilla version of Cacolac. Made in Bordeaux from fresh milk from the Lot et Garonne, this recipe exclusively available in the DOM TOM is a healthy and replenishing drink. Low in fat and rich in calcium.
Milk aromatised with Vanilla 8G MG/L sterilized
Ingredients :
Milk from France at 8g MG/L ( 93.6%), sugar, natural flavor of vanilla and others natural flavors (0.3%), stabilizers : sodium acid carbonate.
Nutrition facts (for 100ml) :
Calories
267 kJ / 64 kcal
Total fat
0.8g
Saturated fat
0.5g
Total sugars
11g
Added sugars
11g
Protein
3.2g
Sodium
0.17g
Calcium
120 mg (15% RNV*)
Phosphorus
95 mg (14% RNV*)
*Reference nutritional value