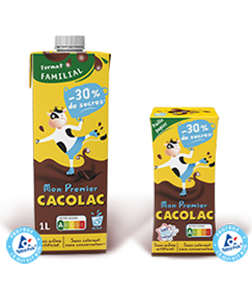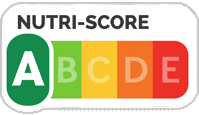 **
**In accordance with applicable regulations
Sold in packs of 3 20 CL bricks or individually in the milk department.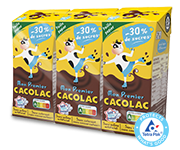 MON PREMIER CACOLAC - Chocolate milk
(20cl Tetra Pak® and 1L family format)
Mon premier Cacolac is a healthy and energetic drink. An ideal nutritional supplement, this drink is a source of calcium and low in fat, enough to delight children for tea and breakfast, but also great gourmets!
18G MG/L sterilized UHT flavoured chocolate milk
Ingredients :
Semi-skimmed milk with reduced lactose content ( 96 %), chocolate powder ( 3,8 %)( sugar, cocoa powder), sugar, natural flavours, stabilizer: gellane gum.
Nutrition facts (for 100ml) :
Calories
258 kJ / 61 kcal
Total fat
1.8g
Saturated fat
1.1g
Total sugars
7.5g
Added sugars
7g
Protein
3.5g
Sodium
0.10g
Calcium
115 mg (14% RNV*)
*Reference nutritional value