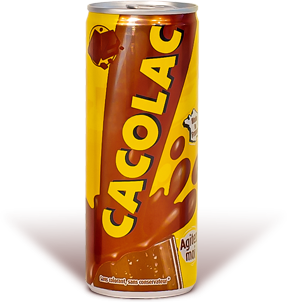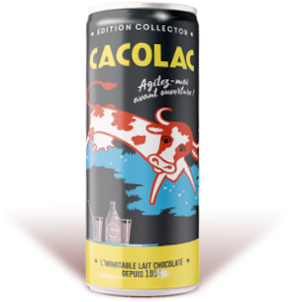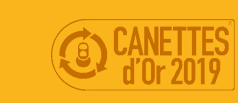 Original cans sold in packs of 6 cans 25 cl or individually in the children's drinks department.
Collector can sold individually in the drinks or snacking department.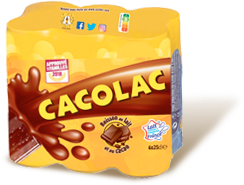 CACOLAC ORIGINAL - Milkchocolate drink
In 25 cl can 100% recyclable for teens and anyone who wants a nomadic format to take his Cacolac everywhere.
CACOLAC ORIGINAL COLLECTOR
The original recipe is also available in collector's version.
Milkchocolate drink at 10G MG/L sterilized
Ingredients :
Milk from France at 8g MG/L ( 92.1%), sugar, cocoa (1.2%), stabilizers : sodium acid carbonate, carrageenan.
A healthy and replenishing drink.
Provides ¼ of the AJR in calcium and phosphorus (AJR = Recommended Daily Intakes)
Nutrition facts (for 100ml) :
Calories
275kJ / 65 kcal
Total fat
1g
Saturated fat
0,5g
Total sugars
11g
Added sugars
11g
Protein
3g
Sodium
0.3g
Phosphorus
120 MG ( 15% RNV*)
Potassium
110 MG ( 16% RNV*)
*Reference nutritional value