Mon premier CACOLAC Tropical Fruits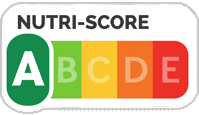 **
**In accordance with applicable regulations
Sold in packs of 3 20 CL bricks or individually in the milk department.
Mon premier CACOLAC - Tropical Fruits
(20 cl tetra and paperstraw)
For the children's pleasure, Mon 1er CACOLAC is available with a good tropical taste, the recipe contains 97% milk, it is washed out to facilitate digestion and contains 30% less sugars than other flavored milks. The little extra for the planet: the brick is made up of 86% of raw materials of vegetable origin, allowing to reduce the carbon emission while remaining fully recyclable.
16G MG/L STERILIZED UHT FLAVOURED TROPICAL FRUITS MILK
Ingredients :
Semi-skimmed milk with reduced lactose content ( 97 %), sugar, natural flavours, stabilizer: gellane gum.
Nutrition facts (for 100ml) :
Calories
247 Kj / 59 kcal
Total fat
1.6g
Saturated fat
1g
Total sugars
7.5g
Added sugars
7g
Protein
3.3g
Sodium
0.10g
Calcium
110mg (14% RNV*)
*Reference nutritional value